Each year as the Christmas decorations go up, I try and help my children focus on the Savior of the World, Jesus Christ: his life, his death, his love for each of us. I compiled this listing of my family's favorite media—free music to download, videos and devotionals to watch, pictures to color and cards to send—and hope that you and your family will enjoy it, too. Please share!
Dozens of instrumental hymns and children's songs available for free download HERE
FREE Download: 10 Christmas Carols sung by The Mormon Tabernacle Choir
O Come, Emmanuel
What Child Is This?
O Holy Night
Silent Night
Hallelujah Chorus
A Gift to the World
(The birth of the Savior beginning with the angel's visit to Mary to the visit of the three wisemen)
Wise Men Still Seek Him
The Christmas Story: Luke 2
(Reading of Luke 2 with an orchestral background)
Life of Jesus Christ Bible Video Library
Free Download: Life of Jesus Christ Bible Video App
(App link is 3rd on list, just below video)
Free printables from The Friend
12 Days of Christmas Scripture Advent: prophecies of Christ's coming
Share the Christmas story with free eCards with Bible verses. Cards post to Facebook, Twitter, Pinterest and Google+.
"Seeing Christmas Through New Eyes"
"The Gift of Christmas"
"Because HE Came"
Annual First Presidency Christmas Devotionals HERE

Christmas Articles from The Ensign
Christmas Account from Luke 2
Wishing everyone a very blessed and merry CHRISTmas!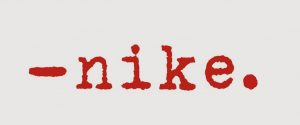 **************************************************************************
Visiting from Pinterest? You might also like: